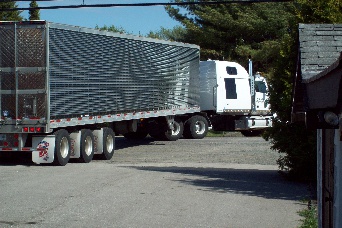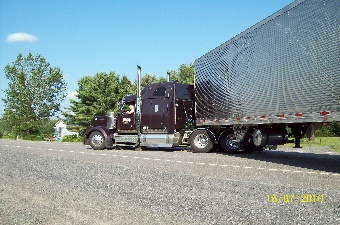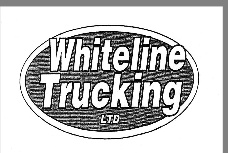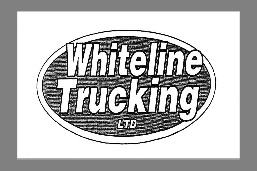 Whiteline Trucking Ltd has been incorporated since 1980 and is owned and
operated by husband and wife team Roger Berard and Rose-Marie Lundy-Berard.
Roger and Rose ran as a double team for several years, before the company
expanded to its present size. Roger still drives and maintains a close eye
on the vehicles and their maintenance, while Rose organizes the day-to-day
operations and monitors the fleet from the office.
We are currently celebrating our 31st year of business!

Our power units are Western Stars, all well maintained, clean units.
Our trailers are 53 foot tri-dem, temperature controlled vans with air ride logistics.
Each unit is power washed after each load, following established food industry
standards for transportation. All units are serviced and maintained regularly, to avoid costly breakdowns.

We specialize in transporting fresh, dry and frozen product, loading on Monday/Tuesday
for a Thursday/Friday delivery and re-loading on Thursday/Friday for a Monday delivery.
Our veteran drivers have 10 to 35 years in the transportation industry.
We strive to keep up to date with communications and equipment, promoting safe, timely
deliveries. Our object is to deliver on time, with no issues, and to satisfy each customer
with Whiteline's outstanding customer service.

COMPANY PROFILE

• We are wholly Canadian, only running domestic Canada, with no entry into the USA
• Whiteline Trucking Ltd. currently holds running authorities for Alberta, Saskatchewan, Manitoba, Ontario and Quebec.
• The units usually operate on the Ontario to Manitoba corridor, with trucks available at both ends of the week to meet your freight needs, whether it is for LTL or FTL!
• We offer dock-to-dock service, and do not cross-dock unless asked by the customer. We do not maintain a dock of our own anywhere, so once the freight is placed in our trucks, it stays there until delivered!

Our Corridor Lanes for LTL and FTL